2021 Horn Walter Award Nominations
SST 15
Tuesday, March 09, 2021

Dear Colleagues,
The State Support Team Region 15 is seeking your help with nominating educators and students for Outstanding Achievement Awards. The Horn-Walter Outstanding Achievement Awards present an opportunity to recognize an outstanding educator and student from the counties served by State Support Team Region 15. Public school districts, community schools, career technical centers, Educational Service Centers, and County Boards of Developmental Disabilities each may nominate outstanding student with disabilities for the R. A. Horn Award and outstanding educator or educational teams for the Franklin B. Walter Award.

The Awards:

The R. A. Horn Outstanding Achievement Award is named in honor of the late Dr. Raymond Horn who devoted more than 60 years of service to improving the quality of life and learning for students with disabilities. This award honors a student who has shown outstanding achievement in any of the following categories: Academics, Arts, Athletics, Community Service, Employment, Extracurricular Activity, or Independent Living Skills
.The Franklin B. Walter Outstanding Educator Award is named in honor of Dr. Franklin B. Walter, former superintendent of Ohio's public instruction, who devoted over 50 years of service developing quality educational initiatives and programs, including the nation's first statewide plan for children with disabilities. This award honors a teacher or educational team who has shown outstanding achievement when educating students with disabilities.
Nominations can be completed through the online survey links listed below or attached forms can be sent via email to Debbie Obetz at dobetz@sst15.org. Nomination forms are due to Debbie Obetz, SST Region 15 Administrative Assistant, by April 9, 2021.
Online Links:
Outstanding Student Nomination Form

A regional selection committee will choose one student and one educator or team to represent Region 15 and be honored by the Ohio Coalition for the Education of Children with Disabilities. If you are interested in participating on the regional selection committee, please let us know by contacting Debbie Obetz at 740-289-4171 or dobetz@sst15.org.

We appreciate your time and look forward to hearing about the many educators and students that are showing outstanding achievement in the region!
2020-2021 Award Winners:
R. A. Horn Outstanding Achievement Award Recipient Nicolye Clark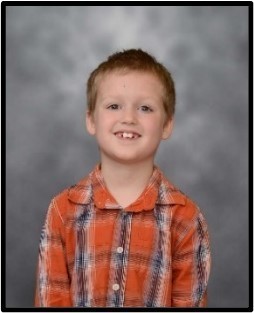 Nicholye was a second grader at Zane Trace Elementary and nominated by staff at his school for his hard work in the classroom and throughout the school over the last few years. His principal stated, "We are so proud of Nicholye. Our staff is so proud of how he has overcome adversity. Nicholye is an example of what great positive interventions can do when you believe that all students can achieve!"

Franklin B. Walter Outstanding Educator Award Recipient-Huntington Elementary Intervention Team(Mary Ellen Cox, Heidi Gray, Gwen Grubb, Tess Hatmacher, Trisha Henderson, Heidi Kellough, Danielle Morgan, Kerry Willis, Karen Wise)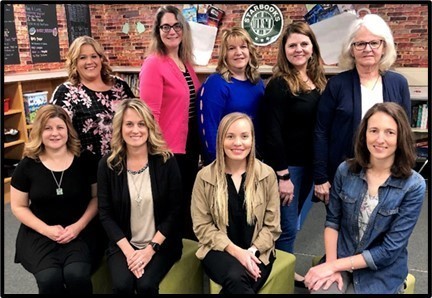 The Huntington Elementary Intervention Team has gone above and beyond to service the students of Huntington Elementary to address students with challenging behaviors and now has a well-equipped sensory room to address students' unique needs. The team has ignited a culture shift throughout the building where teachers are no longer looking for punishment of behaviors and are now looking for cause and support. Using a shared Google Doc to track student behavior details and adult intervention, the IEP team can make better informed decisions about behavior. Students with challenging behaviors or sensory needs now have written plans, behavior tracking,and sensory breaks built into their schedule.Sincerely,Missy Marsh SST Region 15 Consult